E!Online
(click
here
to read more):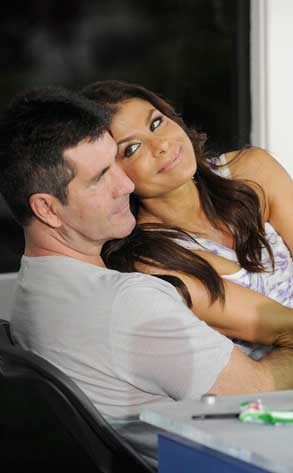 "With sadness in my heart, I've decided not to return to #IDOL. I'll miss nurturing all the new talent, but most of all...being a part of a show that I helped from day1 become an international phenomenon," read two tweets posted shortly after 7:30 p.m.
Fox confirmed the news shortly afterward.
As per L.A. Times, it is because of she won't be getting
the right dollar amount
. Sad I know but I do hope that Fox won't let Paula leaves
Idol
because as for me, the show wouldn't be the same anymore without her.
I was a bit shocked by this news because like the others, when you say American Idol, there it follows Paula not to mention to other judges who were there since the first season. Quoted from the article found on the
Fly to Korea for as low as P2,799 or Japan for only P2,999!

We're slashing our fares to Korea and Japan for as low as P2,999 starting now until August 7, 2009 for travel beginning October 15 until December 15, 2009.

Fly from Manila to Incheon (Seoul) and from Cebu to Incheon (Seoul) and Busan for as low as P2799 Go Lite fare if you have no check-in baggage.

Be spellbound with both countries' rich cultures and amazing sights! Fares are exclusive of the Philippine Travel Tax.

So hurry, book your flight now at
http://www.cebupacificair.com/
!
Just got this on my email, another great deal from Cebu Pacific:
Been watching Tita Cory's tribute since Saturday morning and because of that, it made me cross down some memory lanes again. Like these songs, I know you can sing with me if you were alive during the late 80's or even early 90's:
Noon, ganap ang hirap sa mundo
Unawa ang kailangan ng tao
Ang pagmamahal sa kapwa ilaan

Isa lang ang ugat na ating pinagmulan
Tayong lahat ay magkakalahi
Sa unos at agos ay huwag padadala

Chorus 1:
Panahon na ng pagkakaisa
Kahit ito ay hirap at dusa

Chorus 2:
Magkaisa (may pag-asa kang matatanaw)
At magsama (bagong umaga't bagong araw)
Kapit-kamay (sa atin s'ya'y nagmamahal)
Sa bagong pag-asa

Ngayon, may pag-asang natatanaw
May bagong araw, bagong umaga
Pagmamahal ng Diyos isipin mo tuwina

(Repeat Chorus 1 & 2)
Chorus 3:
(Magkaisa) May pag-asa kang matatanaw
(At magsama) Bagong umaga't bagong araw
(Kapit-kamay) Sa atin s'ya'y nagmamahal
(Sa bagong pag-asa)
Chorus 4:
Panahon na (may pag-asa kang matatanaw)
Ng pagkakaisa (may bagong araw, bagong umaga)
Kahit ito (pagmamahal ng Diyos isipin mo tuwina)
Ay hirap at dusa

Coda:
Magkaisa at magsama
Kapit-kamay sa bagong pag-asa
Magkaisa...
'Di na 'ko papayag mawala ka muli.
'Di na 'ko papayag na muli mabawi,
Ating kalayaan kay tagal natin mithi.
'Di na papayagang mabawi muli.
Magkakapit-bisig libo-libong tao.
Kay sarap palang maging Pilipino.
Sama-sama iisa ang adhikain.
Kelan man 'di na paalipin.

Ref:
Handog ng Pilipino sa mundo,
Mapayapang paraang pagbabago.
Katotohanan, kalayaan, katarungan
Ay kayang makamit na walang dahas.

Basta't magkaisa tayong lahat.
Masdan ang nagaganap sa aming bayan.
Nagkasama ng mahirap at mayaman.
Kapit-bisig madre, pari, at sundalo.
Naging Langit itong bahagi ng mundo.

Huwag muling payagang umiral ang dilim.
Tinig ng bawat tao'y bigyan ng pansin.
Magkakapatid lahat sa Panginoon.
Ito'y lagi nating tatandaan.

(repeat refrain two times)
Coda:
Mapayapang paraang pagbabago.
Katotohanan, kalayaan, katarungan.
Ay kayang makamit na walang dahas.
Basta't magkaisa tayong lahat!
Indeed, she brought democracy in our country. You will always stay in our hearts Tita Cory.
Saw the ad from Philippine Star last Sunday. I wasn't able to jot down the whole schedule because we were just interested on when they'll gonna be Alabang Town Center since that's the one nearest to our location. They will have their Meet and Greet on August 21-23 of 2009 at 11am. I have tried searching through
Ayala Malls
website but I can't find anything yet. I'll just try to look for the newspaper and so that I can post their schedules on other Ayala Malls.
Btw, here was one of the pic taken during their last Meet and Greet at ATC. I just wish that her picture this time is with a smile :)


Check out Ayala Mall website by clicking on the logo below:

See you guys there!!!
To all the Pond's users like me, check this one great SALE they're having:
From August 15 - September 15 2009, get as much as 70% discount on Pond's products! Btw, all Watson's branches will have a pre-sale on August 14. To know more about it, click
here
.
This is such a great news to us :) Hurry up and run to all the participating outlets nationwide!

I am trying to add google adsense to my blog but still I can't :( I don't know why or maybe its just plain "i still don't know how" :( I am still learning, researching and asking some of them who were able to add and make some money out of it. I wanted to earn some too so hopefully I could make this work.
Though I haven't got any chance yet to ride any of their planes or any planes from any airlines since we've opted to cancel the last flight we booked to Boracay, I have subscribed to Cebu Pacific's e-newsletter and looked what I got from my email, another Seat Sale! Read below, got it from CEB website. Hurry up and book your flights now!


CEB Manila-Kuala Lumpur service now daily Offers Malaysia seat sale for as low as P499
Cebu Pacific (CEB), the leading low cost carrier with the most ASEAN destinations from the Philippines, will start flying a daily service to Kuala Lumpur, Malaysia starting September 16, 2009.
In line with this, the airline is offering a seat sale to Kota Kinabalu and Kuala Lumpur, Malaysia for P499 and P1,999 respectively.
The 'Go Lite' promo fares are exclusive of the Philippine travel tax. Those with checked-in luggage only have to add P200 when booking.
Sale period is from July 29 to July 31, 2009, and is good for travel from September 1 to November 30, 2009.
To read more or book your flight online, you may click this link. Enjoy travelling!

Synopsis from IMDb: Popular high school senior Mike O'Donnell (Zac Efron) seemingly has it all. He is a star athlete headed straight for a college scholarship when he decides to give it up to settle down with his high school girlfriend Scarlet is pregnant. Twenty years later, an adult Mike (played by Matthew Perry) finds his life is not exactly what he expected. He is separated from his wife, Scarlett (Leslie Mann) and living with his wealthy software genius nerd and best friend Ned Freedman (Thomas Lennon), his career at a pharmaceutical company is at a stand still, and his relationships with his teenage children are nonexistent. Read more here

I was able to watch this flick when my sister-in-law brought home a DVD copy of it. Honestly I wasn't aware of this movie til Hubby played it heheh And I also don't know who Zac Efron is, maybe because High School Musical isn't my genre anymore. But of course I know Matthew Perry, was just surprised how he gained weight. Or prolly he looked like that because it was needed for the flick. While watching, I found myself enjoying it, though the storyline was somewhat simple wherein the lead character will be given a chance to re-lived his teenage life to save the future. The actors really did a great job on portraying their roles. And Zac, after cutting his long hair, geesshh he's hot! Teeny-hot hehehe There were really some funny scenes and most of the credits goes to Ned(Thomas Lennon). Overall, this is one the movie I could recommend you guys to see with your family :) You'll definitely have fun!


Recently, Rob is really testing our patience :( I don't know what gotten into her all of a sudden she doesn't want do things that she was doing before like drinking her vitamins, brushing her teeth etc. We especially me needs to think of other ways to coax her otherwise, we'll resort to forcing her to do those. Which obviously will make her cry and whine like pig heheh As in! Aside from that for some reason she is becoming too emotional recently. How quickly she will cry over watching a scene on any flicks wherein one of the characters is sad or is crying. Or at times when she couldn't get immediately what she wants. You will even find her screaming. Gosh! And during those cases, its really hard to hold on and not to lose your temper :( In as much as I could, I am explaining to her why she doesn't have to do that or this and I am hoping that as early as now she could understand what I am saying. Now I am researching on this stage where we at right now so I could learn how to deal with those effectively. if you could also share some of your tips mommies, that would be greatly appreciated! Hayyzzz


Btw, here's one of the
link
I read on helping me how to deal these. Hope you could also learn something from it. You may just click on other realated articles found on that page.
UPDATES:
Just this morning, I've tried to follow the tips found on those links and it seems to be working. After a few minutes of talkin to her calmly (yes! it wasn't that easy but I tried really hard to stay calm) I was able to coaxed her to do things that she needed. Hopefully we'll get over this
Terrible Two Stage
soon!
Here's another
link
that will surely be a great help.
Thanks for my sisses who gave their tips and suggestions! Love u guys!!!